With 30 years of manufacturing experience the Kinyo name is known throughout the consumer electronics industry for excellence.
We are constantly working to expand and enhance our product line by developing speakers that impress even the most discerning listeners.
Kinyo is excited to present you our new 2012 line up with products ranging from tablet speaker system, home audio, docking/USB/ Bluetooth speakers,
headphones and more.
We take great pride in our accomplishments and are committed to delivering high quality audio sound.
Today, capture a new dimension in sound with Kinyo.
Taiwan Headquarter
No.287, Nioupu Rd., Hsinchu City 30091,
TAIWAN R.O.C
T:+886 3530 6000
F:+886 3530 6100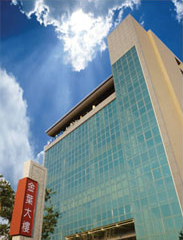 USA
14235 Lomitas Ave, La Puente, CA 91746, U.S.A
T:+1 626 333 3711
F:+1 626 961 9114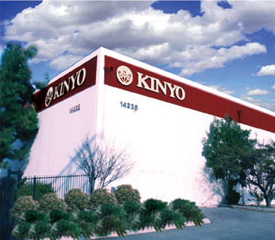 Japan
Kinyo Bldg, 7F, 1‐6‐13,Kyobashi, Chuo‐Ku, Tokyo, 104‐0031,
Japan
T:+81 3 3538 2272
F:+81 3 3538 2276
China Shenzhen Maufacturing Facility
No.5,Tianwan Road, Tianliao Village,
Guangming New District,
Shenzhen City,Guangdong Province,
518132, China.
T:+86 755 2719 4111
F:+86 755 2719 4119